So, I've moved recently with my boyfriend. It's a two room flat with a small kitchen and bathroom. The bathroom is small, but at least the bath is big :D I don't have many stuff. My most precious ones are my bjd Haru and my sewing machine. And a laptop. And that's all. Everything else are clothes and little stuff I can't get rid off, cause they are gifts with memories and so on. But I really hate to have many things. Usually because I don't stay long in one place. And I hate packing stuff. I really do. It took a 1 hour to pack my belonging from the old flat and still it was a bother.
But it's not what I want to talk. I hate packing stuff, but I love having lots of cute stuff at home that would present me, would be unique funny and so on :D So I started to look for cute items to have at home at Ebay. And first thing I ordered were these ice molds. They were to cheap and to cute not to order :D
I like how it sinks :D My darling likes to drink whiskey, so he can sink some icebergs in it :D And for me there will be a vampire teeth :D

The mold even have a coffin shape. How cool is that :D
I also want to order the brain molds and guitar molds :)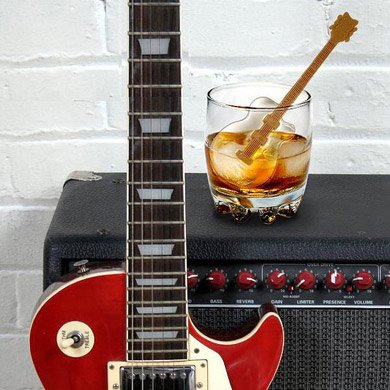 Great for the parties on this hot summer :D
Other things on my "Must have list:
A camera lens cup/mug
I like this photo :D
I just happen to have a friend with a professional photo camera. Muahahaa!
A keyboard shaped cups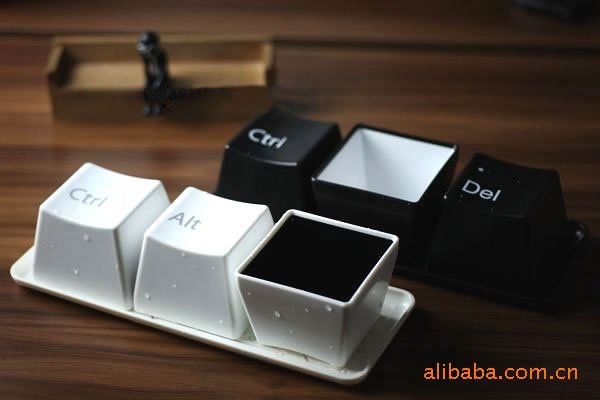 For sweet, salads, nuts or ice creams :D The best part is that they still look cool while not in use ;)
The blood bath mat...
...but it's way too expensive. I'll just have to make one :) But I like the idea ;)
I also both hooks with little frames on them ...just like these.
They will be painted over with something more "us" :D
I know it's not completely our apartment, but we are staying there for at least a year and I want it to be a place I long to come back :) We got it without furniture and bought only the ones we needed: a bed, a sofa for the living room, wardrobe, cupboard and a kitchen table. We need a chest with drawers and that's all. Well, I need it more, sine I'm planing to make it a living place for my ball jointed doll. The point is that there are no old stinky furniture :D I'll post some photos of the apartment later ;)
The Item I failed to get. :(
I saw it in the morning and at the evening it was sold. I'm never hesitating to buy it again. I see one. I buy... :/

We really wanted this broken heart... If I won't get one. I'll have to order one to be made from silver.