I just love coffin bags. Not only bags, but purses, cases and all other coffin shaped things. The first one I ever sow was the back pack of a Buffy's friend werewolf .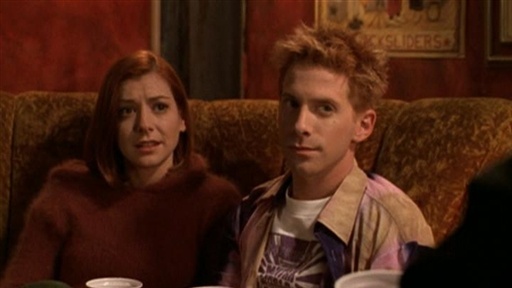 He is a guy in the photo.
It looked like this...
I could not find a picture from a movie :) I loved it then. But at that time there was no chances to get it in Lithuania. I got mine after 10 years too. It looks like this, but the cross and side lines are red.
And oh I love it, but I still want more....
I found this one on Dark Star stuff list.
It's just perfect..
I even tried to make one myself, since I found the original too expencive :(
It turned ok. But I still want more
...a coffin cell charm
...a coffin ring.
...and earrings that belongs to a happy customer:)
But there still are things I want. Like this coffin decorated with a bat.
I love the bat on it :) It looks simple but cute. There is a version on Demonia too, but I like this one more.
Have fun ;)