I
always envied my friend who could wear over knee socks because of her absolutely gorgeous legs. Her legs are slim and long, while I have more of femine figure witch remind sand clock. Usually over knee socks roll down from my tights or maybe I never found the right size for me to wear. So the tights that looks like over knee socks were the perfect solution. I'm so happy I can wear them and feel really comfortable :D
I do love them :P
My J-rock skirt goes well with it too...
Well, all short skirt goes well with it. And shorts too... and black bloomer that I have :>
But my real passion is colorful striped tights and all ornament of fishnet tights :) I love to wear stockings during the summer. The gather belt makes you feel very womanly and I don't like those with latex lining for better holding. Gather belt do that just perfect :D
Stripped ones are my favorite. I used to have all palette of them. Need to restock it really bad.
Its so easy to match with these. Have something blue on your top, there go with the blue/black stripes.
Red ornaments on you vest. Well, black/red is best for you to chose :D
One color pantyhose with ornament. I always match them with my tops ore accessories I wear (hair bows, pins, ties and so on)
Spider net. Good for any occasion. Wanted for a long time and finally got them with just the perfect web design :D
Simple net bigger or small is something I can't live during the summer. My legs are always pale and I get bruises very easy, so net fishnet is best to give a little bit of cover and stay cool.
Hosiery I want to obtain ( or must):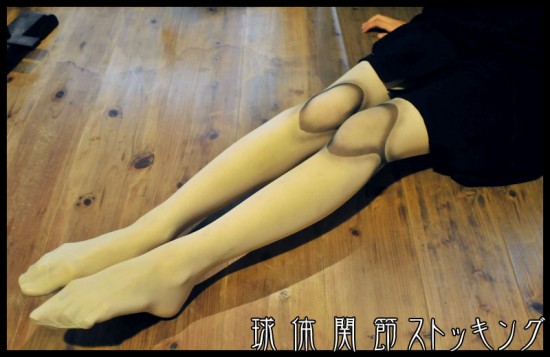 Doll leg tights
Gothic Lolita knee high socks
Skeleton tights
Harlequin tights
AND
and I want all kinds of fishnet tights. I love them all. You can
wear them on colorful tights
during the colder season or enjoy cool breeze during the summer. They are best ever :D