Since I made those black deer horns I can not get an image out of my head. An image of Gothic Lolita wearing a horns. More specific - a magical deer lady in Gothic lolita outfit. So cute:3 She would have hooves and little tail and those adorable horns. Not to forget the face marks... Heres a set inspired by this vision of mine. I do love the dress on the left. I'ts adorable. It's looks more like a coat and a dress to me but still I love it :3
This is a drawing I've found that is nearest to my vision of the whole set.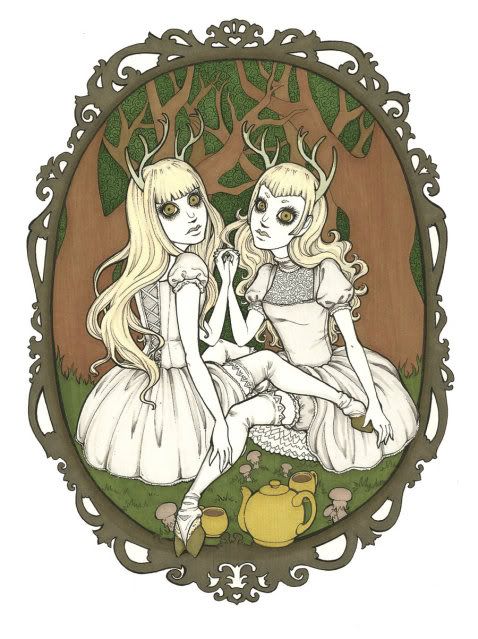 I love it.
I started gathering the set. I got the outfit, horns and other stuff. But I need hooves. And these are perfect. I just need to find a time to make them :)
Awwww... they are soooo adorable.
So, what do you think about my Forest Lolita ?? :D