I was going to meet my friend that day. the weather was fine since the winter is late :D We used to have snow during this time and now it feels like spring :D
I'm wearing my new skirt with ruffles. It looks like a neo cyber Victorian. I don't know if there even is such a term :D
Make up: Scaredy cat's eye shadows (Muertos, Sakura, Cirrina and Eire), Essence liquid eyeliner. I decided to wear lenses from new year. I'm a little bit tired of my look with glasses on and you can't see the make up because of them.
My big crown pendant was ordered from Ebay. It came with long black beads, but they broke the minute I put them on. So I just use a chain I have from other pendant. My grey black stripped sweater is my favorite cozy time thing. It's warm... And it has stripes. What else to add :D
I' wearing my grey coat from Benetton. I have it for almost 7 years and the only thing that has ripped is the lining.
Different scarf - different look. This one is my favorite. It's super long and I like it. It's amazing hove different accessories can change the way you look:) The scarfs are my favorite.
Here's some cool scarfs from Etsy I'd like to have.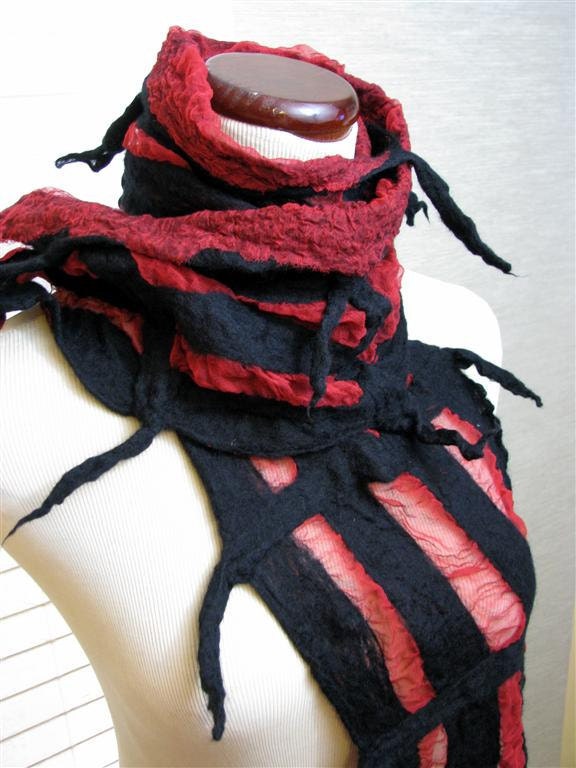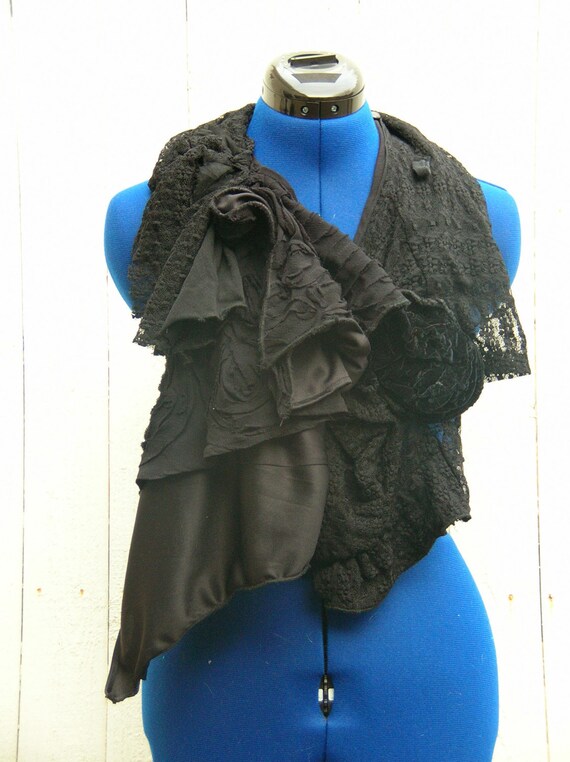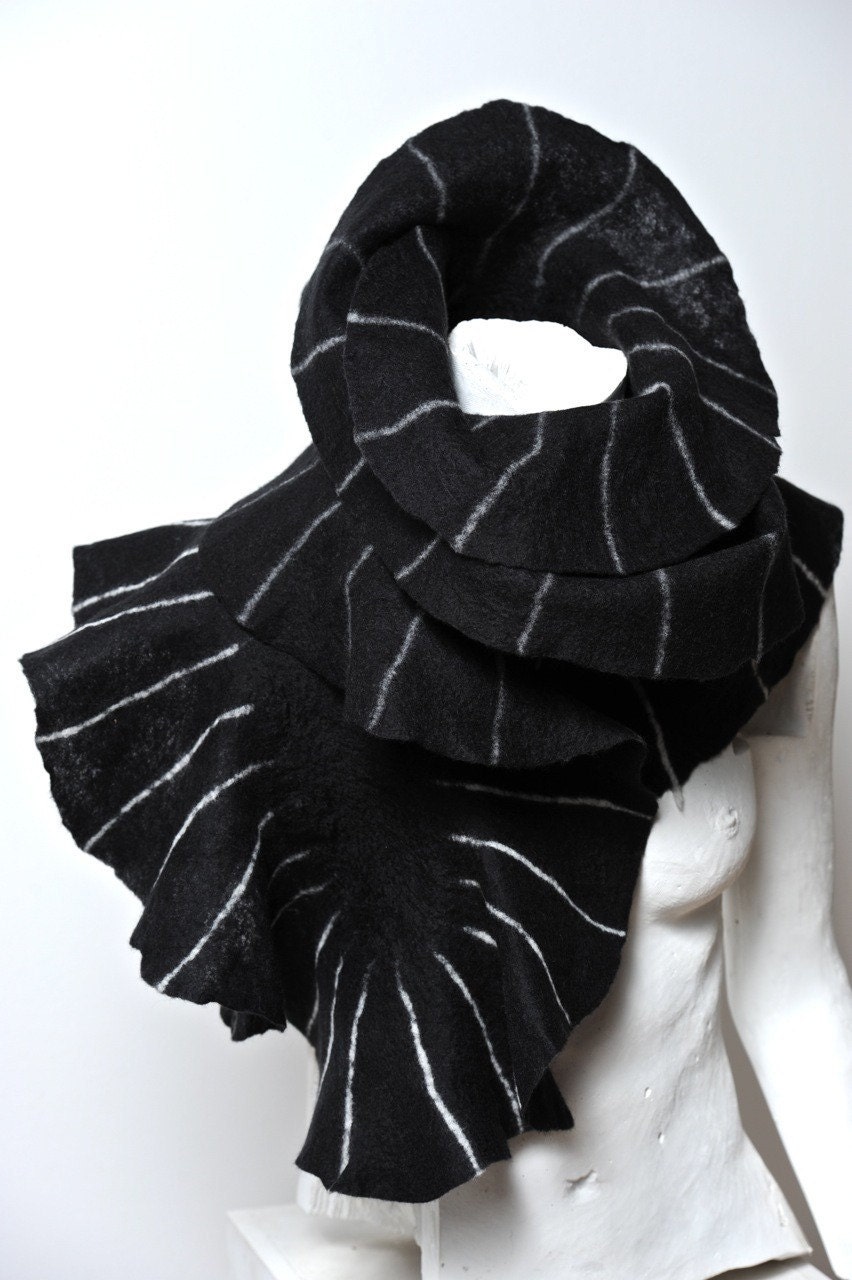 They all will give you wonderful different kind of looks and will keep you warm during the cold weather;)
It's bad the knitting is not my stuff, or else I would make some wonderful scarfs for myself. Maybe it's time to learn to it. I always envied my friend from school whose mother was super good at knitting, and always made some amazing stuffs for her.